The Meagher Family has been serving the Northeastern Pennsylvania community since 1848. Our cousin James McCormick started his insurance business in 1938. James was a World War Two veteran serving in the US Navy. He, with the help of his wife Millie, successfully ran the firm from 1938 thru 1978. He focused on helping local families and Farmers with their insurance and financial planning. Jim was a wonderful man.
Maurice F Meagher Jr. joined the agency in 1977 after a 20 year Naval career retiring as a Captain. Maurice went on to purchase the firm from his cousin Jim in 1978. Maurice expanded the agency focusing on Auto, Home, Business, Life and Financial Planning while also increasing the farm business.
Paul Meagher Sr. joined his brother Maurice after serving as Vice President of manufacturing for Katz Underwear Company for 25 years. Paul focused his energies on expanding the Commercial Insurance Department and Real Estate investing.
Paul Meagher Jr, son of Paul Sr. and nephew of Maurice, joined the agency is 2000 with a focus on Financial Planning and Life Insurance. Paul purchased the agency in 2004 and quickly expanded into the New York and New Jersey markets. In 2008 Paul purchased the Edwards Agency in Moscow, Pennsylvania. The Meagher Agency is now appointed with over 30 carriers and services clients throughout the Tri-State area.
Unlike a captive, or direct insurance company who only offers their own proprietary products, our agency is 100% independent of any one company. Many insurance consumers don't fully understand just how important that really is. When it comes to something as important as insurance, it's imperative that you work with an agency who has an in-depth knowledge of multiple insurance products, companies, and guidelines — not just one.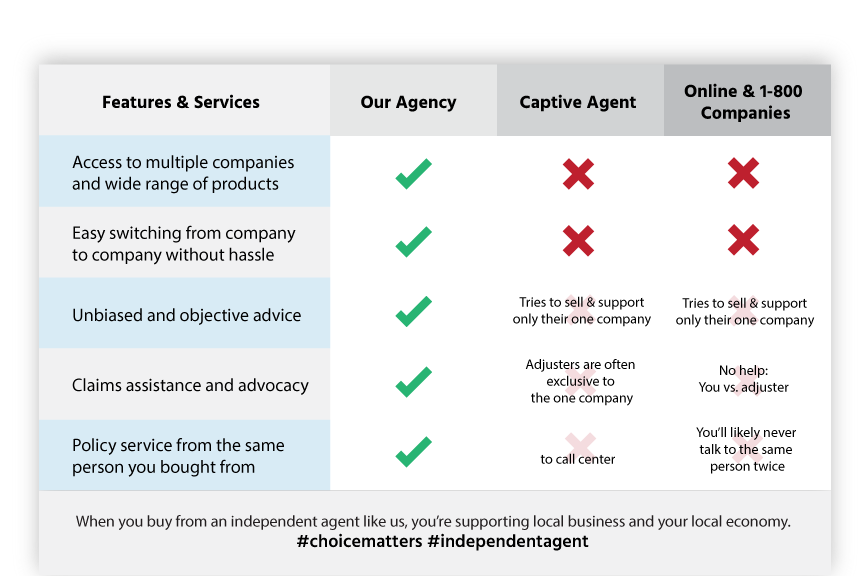 At the end of the day, what separates one agent from another, is their ability to proactively service their policy holders, and their knowledge of the insurance industry, products, and different situations that may present themselves to their clients.